Life Hotel New York
Welcome to
Once the legendary home of LIFE Magazine and a cherished creative hub for iconic figures like Norman Rockwell, Charles Gibson, and John Ames Mitchell, among others, The Life Hotel has fair claim as one of New York City's most storied accommodations. Boasting 98 thoughtfully designed guest rooms and suites, the hotel exudes a mid-century vibe with Life Magazine photography adorning its walls and paying homage to the various decades of the 20th century.
History
Our Beaux-Arts building was designed by Carrère and Hastings—the firm that gave us New York Public Library's 42nd Street branch and the Frick Museum. Built in 1895 at 19 West 31st Street, between Broadway and Fifth Avenue, our hotel has a storied past including being the first home to LIFE Magazine until 1936. The limestone and red brick building has large windows framing a cherub holding a pen, surrounded by symbols of the arts: musical instruments, paintbrushes, and a notepad. Beneath each window is the word "Life"—for the photo journalistic publication that once was headquartered here.
Stay In Style
Enjoy an urban escape at Life Hotel! Embracing all styles from the 20th century, our hotel not only provides an elevated look and feel but also a nostalgic comfort that suits travel of all kinds. And isn't comfortable style the best kind?
Specials & Offers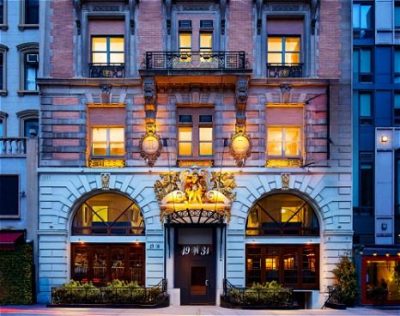 Grand Re-Opening
Be our guest (and one of the first)! We'd like to welcome you to our re-imagined hotel with our best offer all year - 25% off! Rate is fully flexible to assist with your travel planning ease.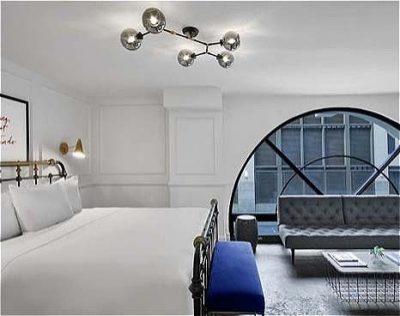 Stay More, Save More
Get rewarded when you stay longer. Stay three or more nights and receive up to 20% off our best flexible rate.